Happy Friday!
We're approaching Christmas again, and I wanted to let you know our timeline this year.
Fully Stitched Needlepoint Belts, Wallets, Dog Collars, and Flask – orders must be placed by November 1st.
Fully Stitched Pillows and Stockings – we cannot finish any new projects before Christmas.
Needlepoint Kits and Canvases (stock designs) – December 12th for free shipping, and Dec 19th for an extra fee.
Hanukkah = same as Christmas this year!
All right, now that is out of the way, onto the fun stuff  🙂  If you've worked with us before or follow our blog, you may have noticed that I've been lagging behind.  Our customers have been sending me amazing pictures and I have not had time to post them online yet!  Below are two custom needlepoint projects designed from photos:
The first project comes from Chunyen in VA.  She stitched an amazing portrait that she custom designed on our website NeedlePaint.com, she did not skip any details!  Nice work!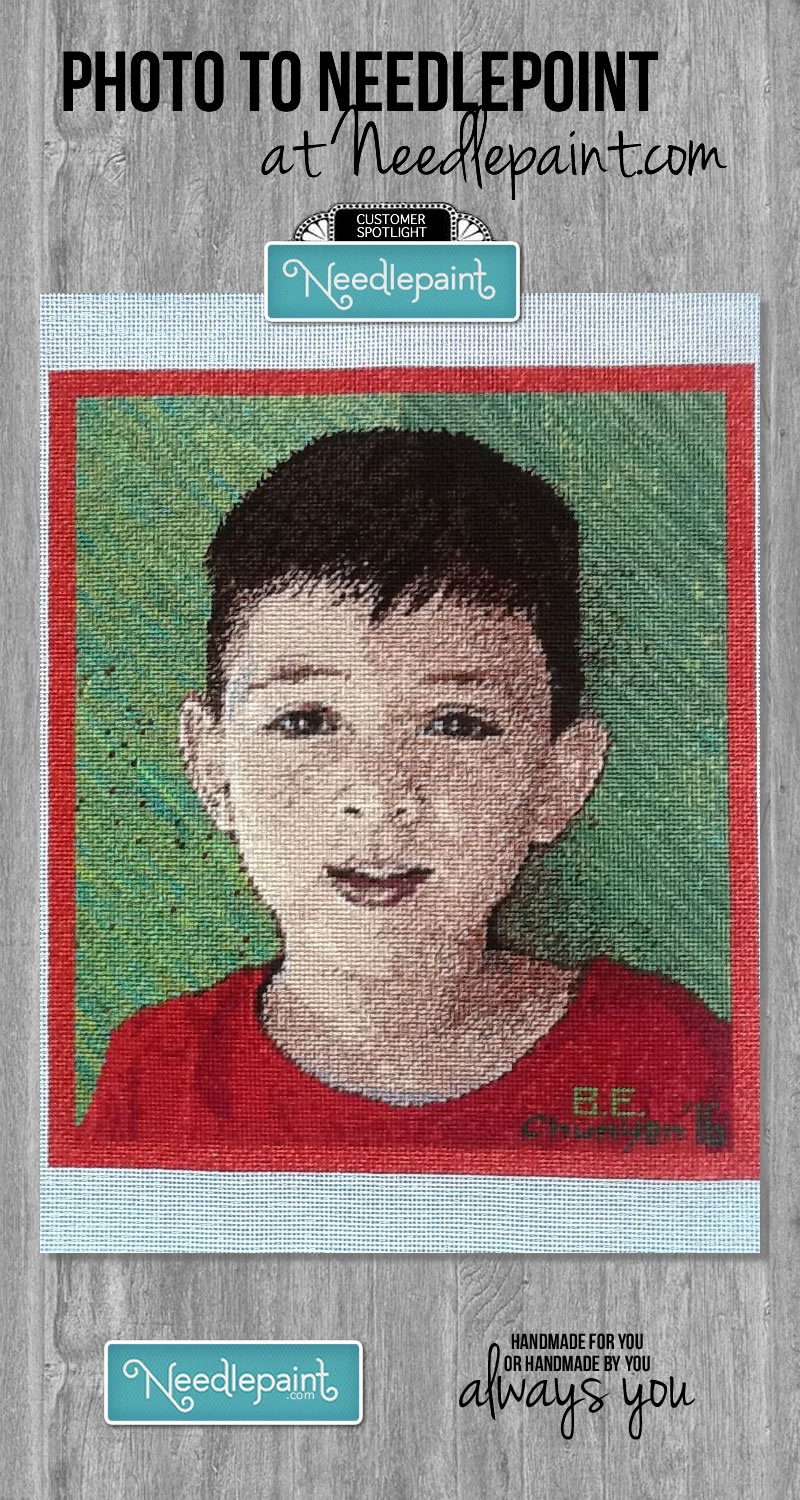 Next is a dog portrait turned into pillow by one of our customer's mothers!  Stunning!