Capture the timeless charm of a Christmas nativity scene, with NeedlePaint's new design! Featuring a host of characters, curiously observing what they have discovered in the stable on that starry night.
Blend your needlepoint artistry and a classic tradition to create a cherished holiday keepsake with stand up figures that radiate warmth and joy! We are featuring canvases with groups of three characters or the entire collection.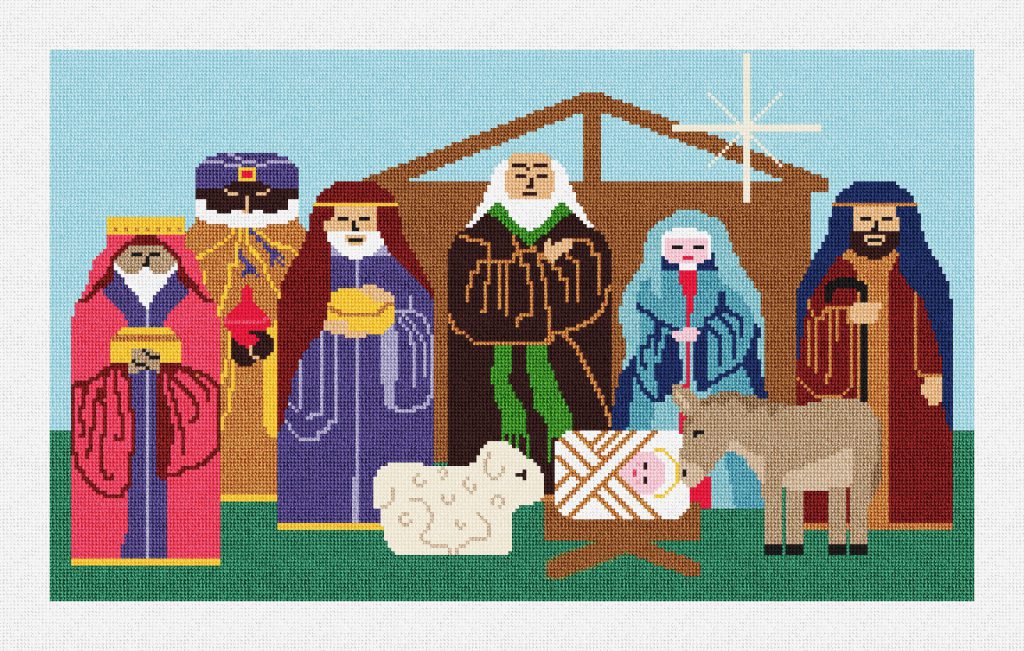 Christmas Nativity Set Needlepoint Kit
Featuring the entire set of nine nativity needlepoint stand-up figures. 
Mary Joseph and Jesus Nativity Needlepoint Kit
Featuring Mary, Joseph and the baby Jesus, who are a testament to the
beauty and serenity of the Christmas nativity scene.
Three Wisemen Nativity Needlepoint Kit
Featuring the three wisemen presenting the newborn king
with symbolic gifts of gold, frankincense and myrrh.
Shepherd and Animals Nativity Needlepoint Kit
Featuring the humble shepherd and his two loyal companions
sharing in the quiet wonder of the holy event. 
Our NeedlePaint family would like to wish you
and your family all of the very best this holiday season!