Another joyous holiday season is behind us. The decorations have been packed up and it's time to kick back, relax and reflect on the wonderful celebration that we have enjoyed with our family and friends. Now it is time to think about what will be on our needlepoint stitch list for next year? NeedlePaint has designed some delightful new needlepoint stocking cuff kits that are perfect for next year's Christmas celebration!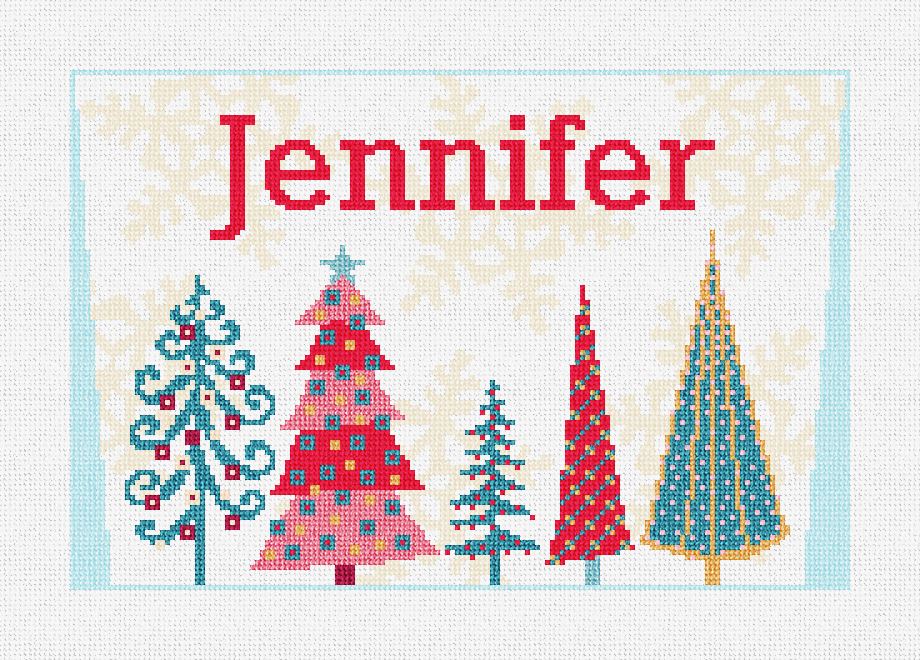 Christmas Whimsy Stocking Cuff Needlepoint Kit
These holiday trees have a whimsical personality, are festive,
and take on a fresh and playful life of their own!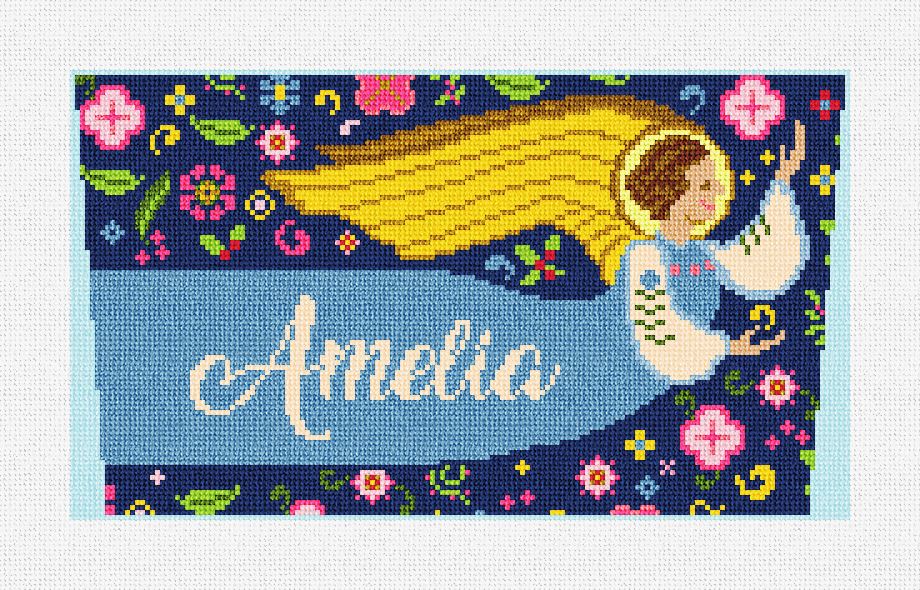 Folk Art Angel Stocking Cuff Needlepoint Kit
This folk art angel will bring joy to your holiday with charm, grace,
elegance and a playfully festive floral motif.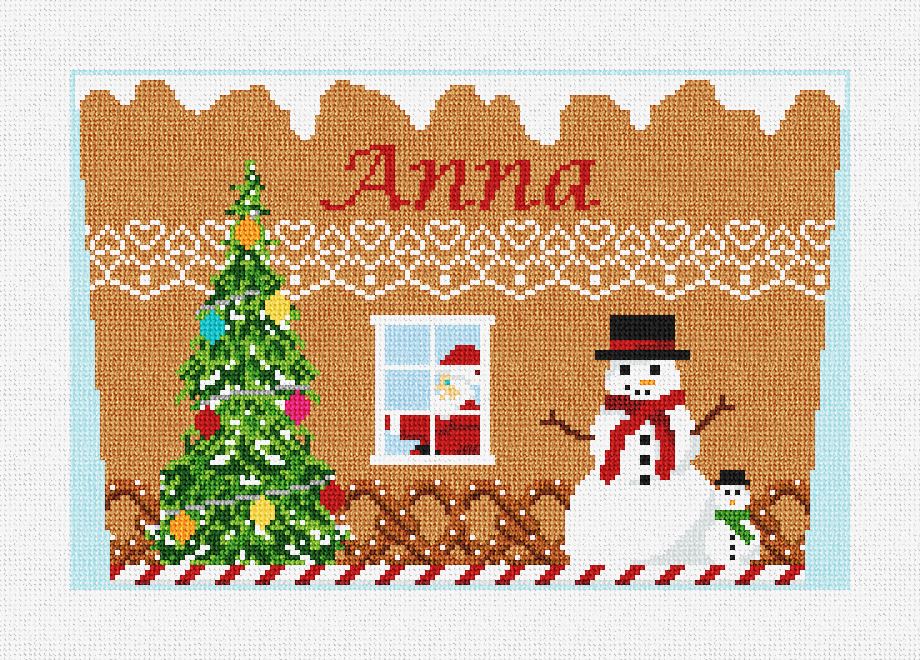 Gingerbread Stocking Cuff Needlepoint Kit
The best of the holiday cookies! Gingerbread is so rich with taste and color, especially when accompanied by the incredible smell of ginger, cloves, nutmeg, and cinnamon lofting from the oven.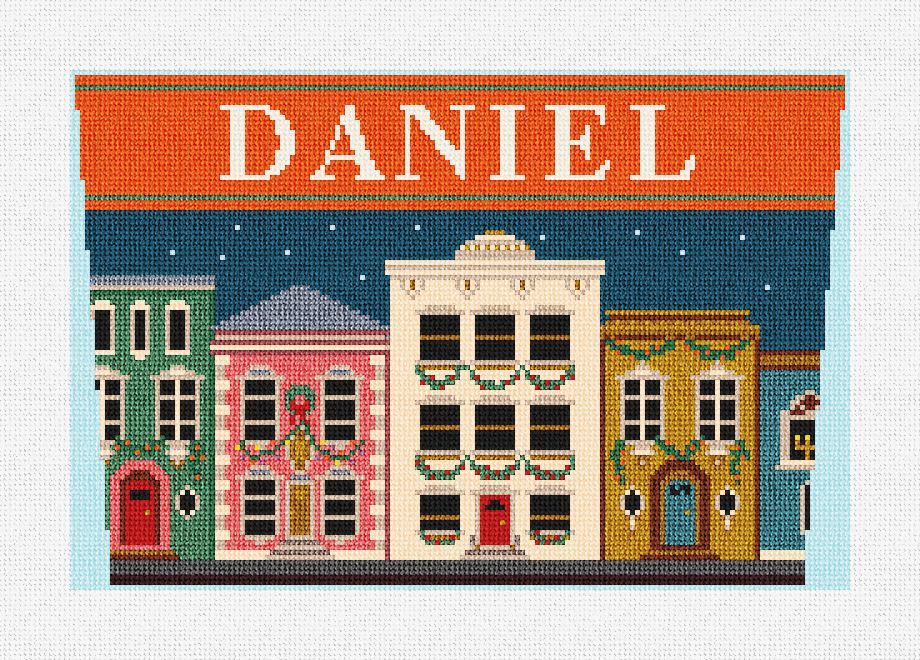 City Christmas Stocking Cuff Needlepoint Kit
The city is bursting with excitement, in anticipation of the holiday celebrations ahead! Row houses decorated to perfection, shopping, endless parties to attend,
and the simple joy of listening to a group of carolers.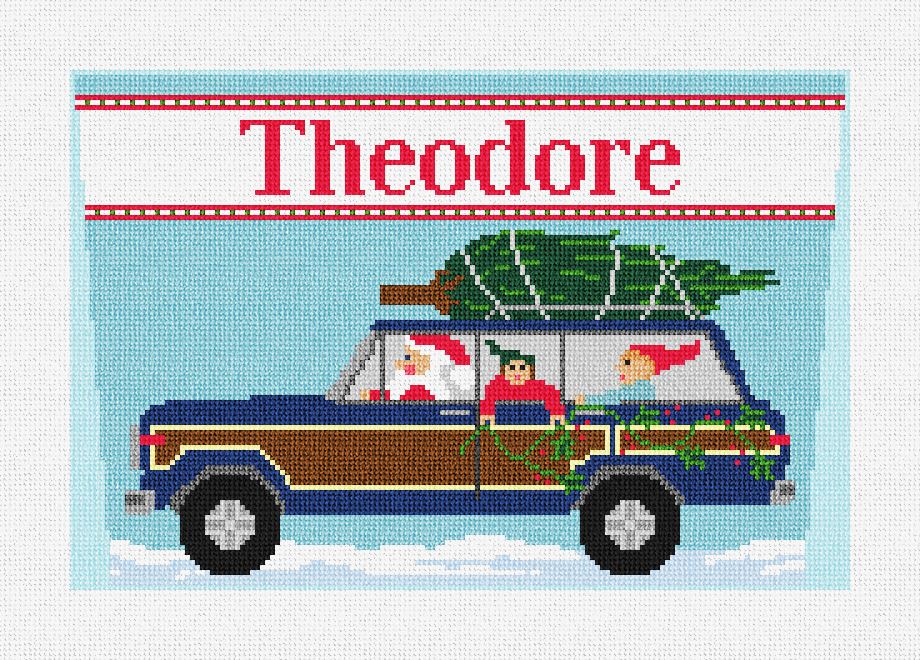 Wagoneer Stocking Cuff Needlepoint Kit
Such fond memories of the entire family driving together in the old Wagoneer, for the traditional tree cutting. To make this task extra fun, Santa is at the wheel and ready with a little help from the elves.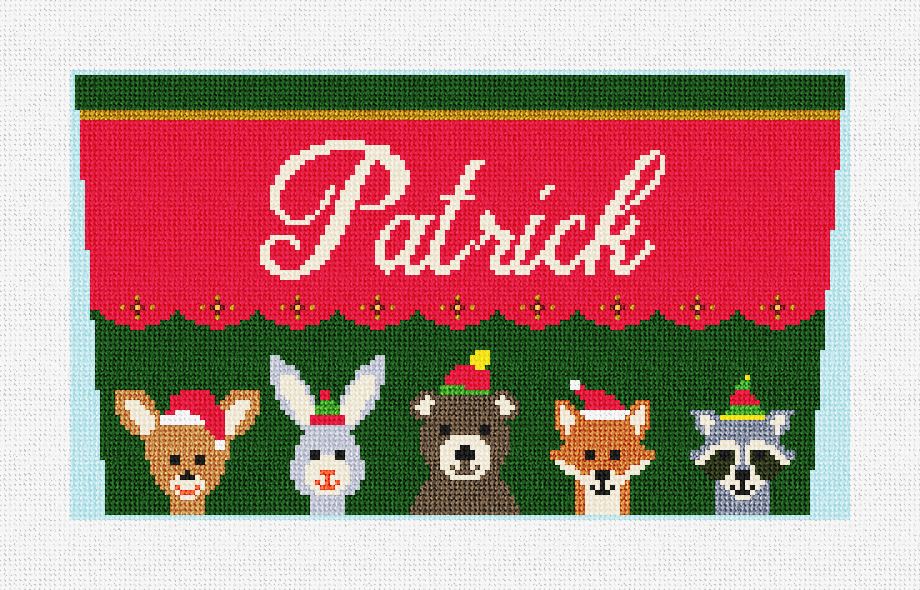 Woodland Critters Stocking Cuff Needlepoint Kit
This charming cast of warmhearted woodland animals,
and the magic of winter will add a special warmth to your holiday stockings.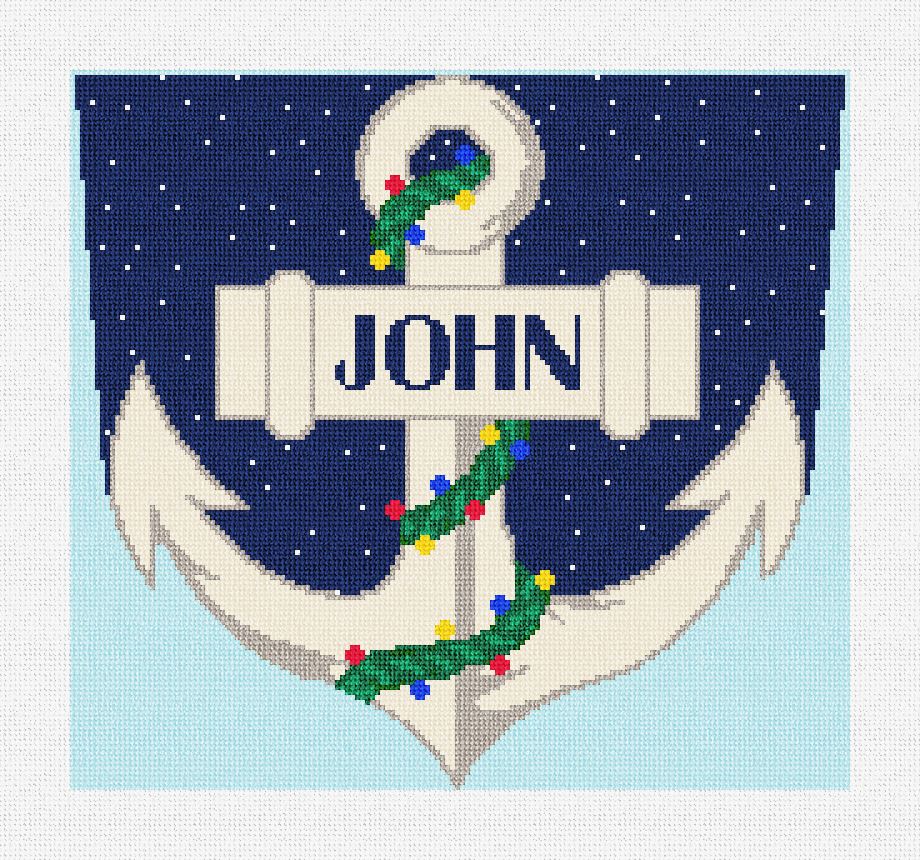 Anchor Stocking Cuff Needlepoint Kit
Exploring wide open spaces, breathing in the fresh ocean air,
and sailing all day long, is your true passion!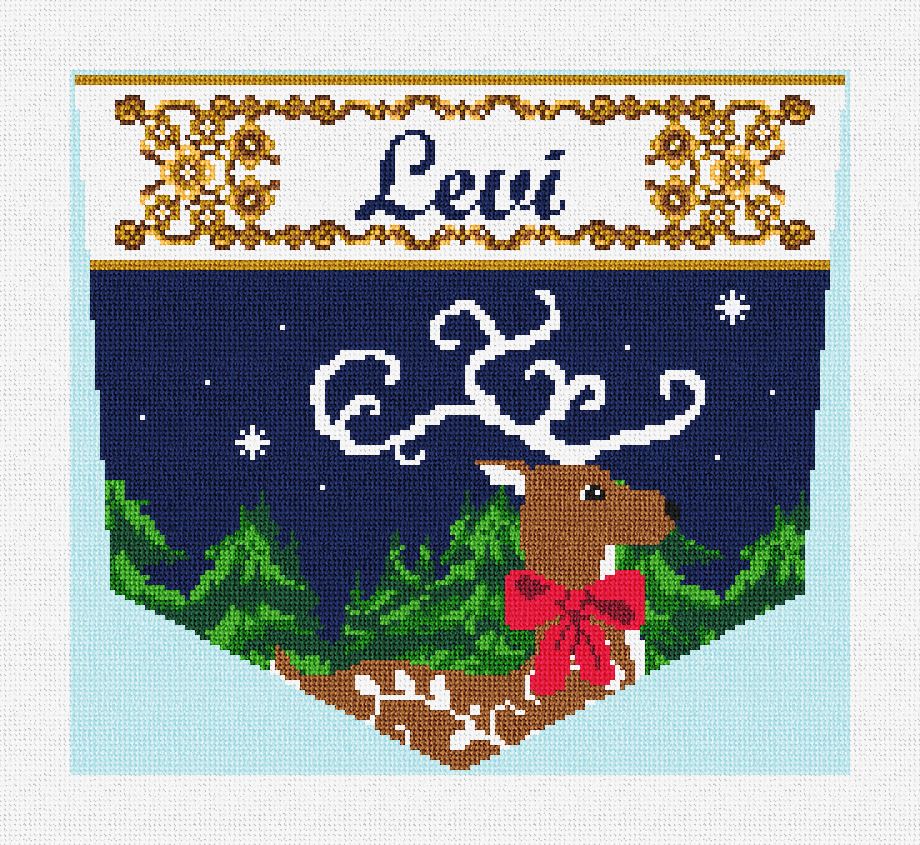 Regal Reindeer Stocking Cuff Needlepoint Kit
Considered royalty of the North Pole, this regal reindeer
is legendary for helping Santa with his sleigh!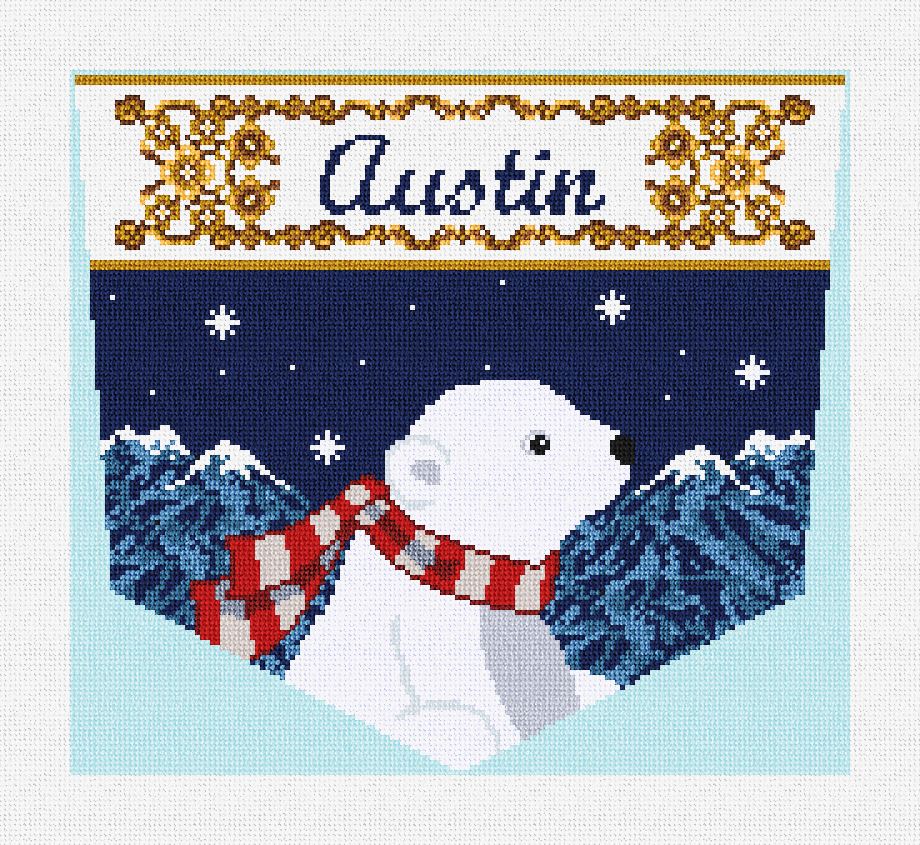 Regal Polar Bear Stocking Cuff Needlepoint Kit
Another member of the North Pole royalty — this regal polar bear is legendary for keeping an eye on the workshop while Santa's crew is away, and providing hot chocolate upon their return the next day!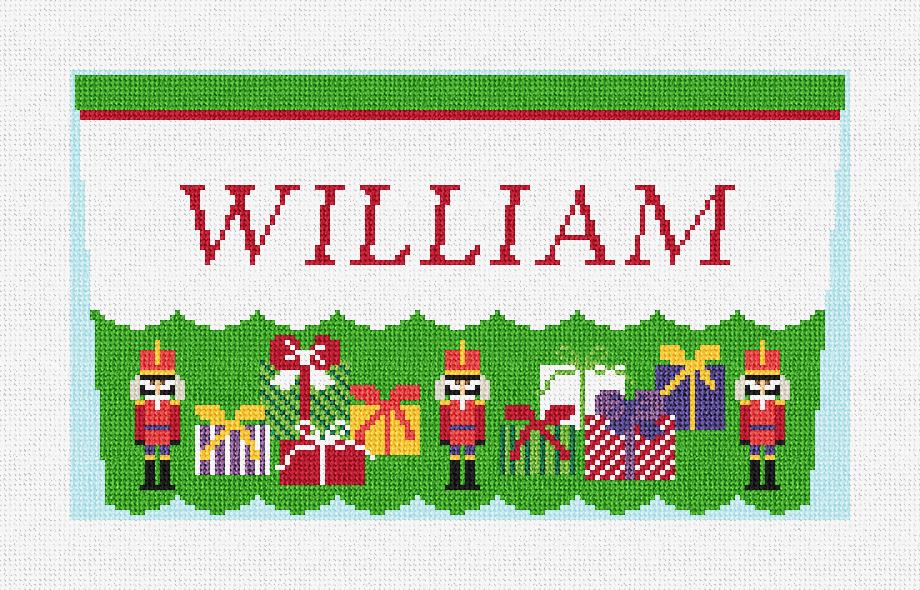 Playful Presents Stocking Cuff Needlepoint Kit
The Christmas packages are wrapped to perfection with
bright bouncing bows, and colorful patterned paper!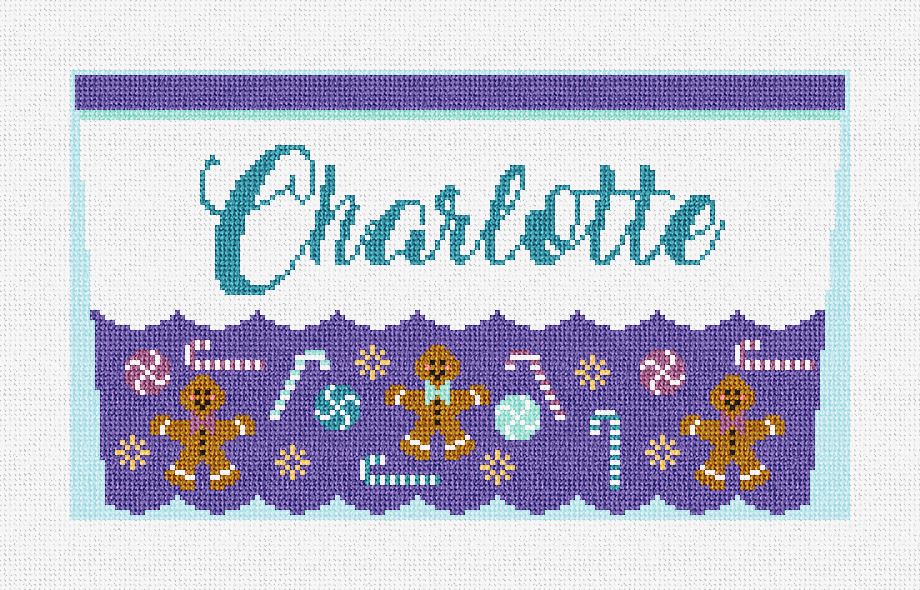 Playful Gingerbread Stocking Cuff Needlepoint Kit
Holiday treats baked to perfection! Gingerbread people are so rich in taste and color,
and playfully adorn this needlepoint stocking cuff!
Getting into the holiday spirit is easy when handcrafting your own needlepoint decorations. Stitch a stocking cuff that reflects the unique personality of a special loved one. Check out our complete needlepoint stocking cuff collection for more great ideas!
Please contact us with any questions that you may have at: info@needlepaint.com
Handmade touches will make your holiday special!