By: Peggy Bond
Day 11, Eleven Pipers Piping
The Day 11 and 12 blocks have many of the same stitches used in the previous one. The Shingle Stitch background – my favorite – also reappears.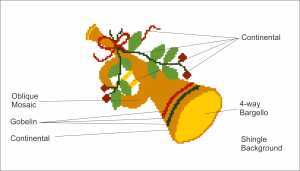 Day 12, Twelve Drummers Drumming
The background for the drum is a new one – Marble Inlay which is diagramed below.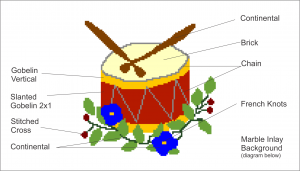 The Marble Inlay stitch was patterned from a 14th century Italian marble mosaic at the Victoria and Albert Museum in London and in the Baptistry of the Cathedral in Florence.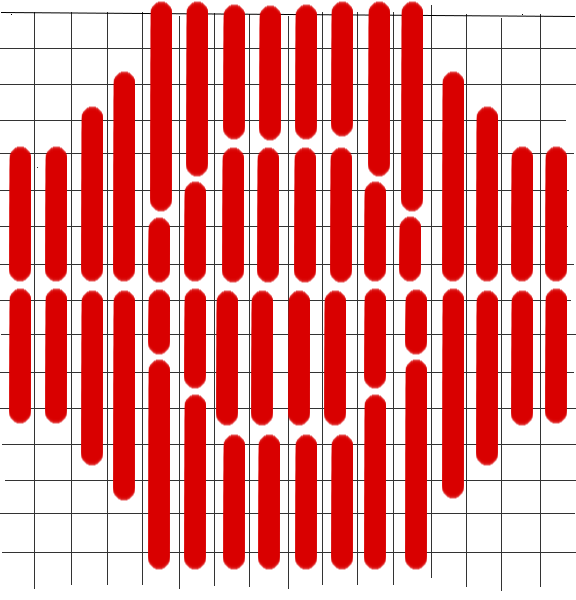 Done at last! On to finishing touches…