Most of us have our favorite causes to which we devote time, energy and often money. One of mine is The Colorado Trail, a 500-mile Denver to Durango hiking trail that was built by and is maintained by volunteers. With the launch of Needlepaint .com, I decided that the Colorado Trial logo would look great on a custom needlepoint pillow and would made a wonderful door prize that the annual Christmas party in Golden, Colorado.
The logo is a simple stylized green mountain on a white background. Maybe a little too much white for a pillow?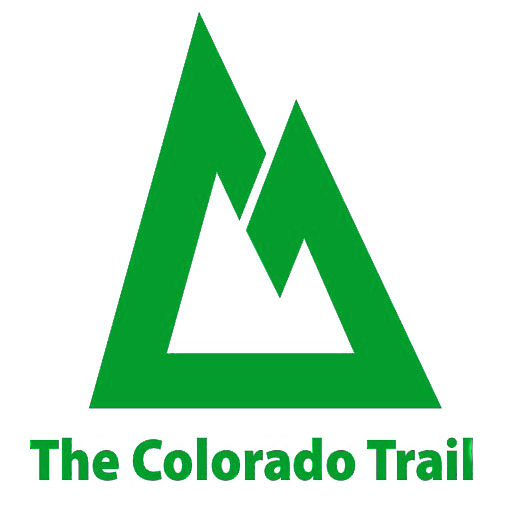 So, why not needlepoint it in reverse! (needlepaint screen shot)
This was a perfect project for something other than the traditional continental stitch. The lettering was done in an embroidery-styled satin stitch, working where possible with vertical and horizontal stitches to cover the canvas completely. The white mountain was done in the Shingle stitch, the green center of the mountain in Leaf #3 stitch, and the background in Giant Knitting from The Needlepoint Book by Jo Ippolito Christensen.

The pillow was finished with matching green cotton piping and backing over a 10-inch polyester-filled form from JoAnn Fabrics .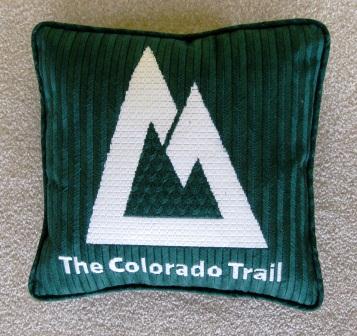 The finished pillow made it to the 2009 Colorado Trail Christmas Party. It was not given away but auctioned off bringing in $200.00. In 2010 another Colorado Trail volunteer came forward to needlepoint a second pillow which was also auctioned. We may have started a tradition. Why not do it for your favorite group?