Today, it's quite popular for individuals to research their family history. Only to discover that their "last name" was once represented with a family crest, used to identify their family. We've designed several NeedlePaint canvases that you can stitch, to celebrate your family name. 
Your crest will be modified to our design, featuring the knights helmet, shield and scroll with your family name. The colors and design will match your crest, and the ornament on the helmet will be changed to match, too. Not sure what your family crest looks like? We would be happy to help do the research for you.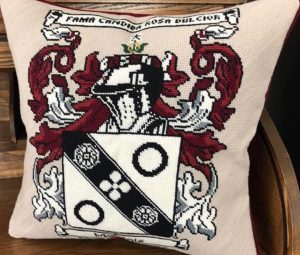 Our Family Crest needlepoint pillow canvases, are customizable with your choice of overall canvas size, mesh size, and thread options of DMC embroidery floss or Waverly wool.
Let us create a custom family crest flask canvas for you to stitch, for that special family member on your gift list!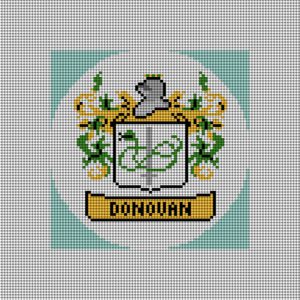 Decorate your holiday tree, by stitching several family crest ornaments including each of the historic crests that make up your family.
.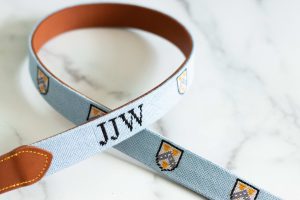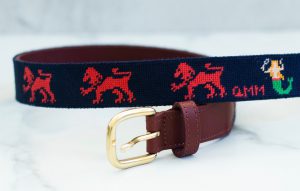 Stitch a special belt canvas with your family crest! Although a belt canvas isn't quite as tall as what an entire crest design might require, we can use the center shield or even individual elements from the original crest for your design. 

Create a one of a kind family crest wallet, by stitching your family crest on the front, and your family name on the back.
Don't have a traditional family crest associated with your last name. Why not let us invent one for you? Our designers can create a crest from scratch, specific to your families interests, hobbies, sports, pets, philosophy or religion.
Ask us about our finishing services for pillow, flask, ornament, belt and wallet canvases. We also can stitch and finish any of our family crest needlepoint products for you, just let us know. Please send us a note at info@needlepaint.com, we would be happy to help you with your family crest project.
Happy Stitching!