Catch the big one at NeedlePaint! In the deep blue sea, anglers of all skill levels seek the best fishing experience possible with plenty of challenge, strength, and determination. These saltwater fish are great fighters and provide an angler with the ultimate experience. Not to mention they look great, on a needlepoint wallet! Capture your favorite saltwater fish on one of these beautifully illustrated needlepoint wallet kits!

Blue Marlin Needlepoint Wallet Kit
The Blue Marlin is know for reaching up to 1800 pounds and 16 feet long,
with a distinctly round and long pointed bill.

Cero Mackerel Finished Needlepoint Wallet
The Cero Mackerel is a feisty sport fish, and is also known as the Pintado or Kingfish,
and can be found in coastal Atlantic waters. 

Dolphin Fish Needlepoint Wallet Kit
The Dolphin Fish is easily recognized by its beautifully colored bright blue, green and gold.
Also known as Mahi Mahi or Dorado, this fish is loved by sport and commercial fisheries.

Red Drum Finished Needlepoint Wallet
The Red Drum is a popular sport fish, which is found in Atlantic coastal waters
and can grow up to ninety pounds and five feet long. 

Sailfish Needlepoint Wallet Kit
The Sailfish is known to have the fastest speed of any of earth's marine animals,
with a sail-like dorsal fin and pointed bill. 

Yellowfin Tuna Finished Needlepoint Wallet
The Yellowfin Tuna is known for weighing up to 400 pounds with a length of seven feet long,
and beautifully colored with bright yellow dorsal and tail fins.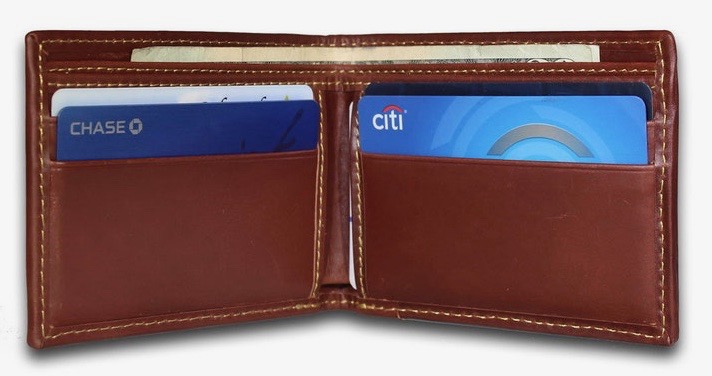 We do offer a wallet leather finishing service for the wallet canvases that you have stitched.
Our wallets are 4.25 inches x 3.15 inches x 0.6 inches in depth when closed.
They have 4 credit card slots, 2 hidden slots, and two full length bill sections.
We offer our Saltwater Fishing wallet designs as do-it-yourself kits
(does not include leather), and as fully finished wallets — we'll do the stitching and finishing for you.
Please feel free to contact us with any questions,
or with any ideas that you would like to see come to life, at:
info@needlepaint.com
These needlepoint kits are quite the catch!