Educational and engaging, exploring the letters of the alphabet can be very exciting for a young child. Open up a whole new world of learning for someone special and stitch one of these fun new needlepoint kits.
Petite Floral Personalized Name Needlepoint Kit
Everyone loves to see their name spelled in needlepoint, especially
when it's surrounded by pretty florals, soft soothing patterns and sweet colors!
Animal Alphabet Needlepoint Kit
Each letter on this design is playfully illustrated with a
fun animal whose name begins with the same letter!
Animal Alphabet Name Needlepoint Kit
Stitch and personalize a special name with our fun animal alphabet letters!
Alphabet Icons Needlepoint Kit
This playfully illustrated alphabet features each letter combined with
a fun icon whose name begins with the same letter!
Alphabet Icons Name Needlepoint Kit
Personalize and stitch a special name with our fun icon alphabet letters!
Individual Animal Alphabet Letters
From A to Z, we have a unique letter for that special little (or big) person in your life.
Fun to stitch as an ornament or door hanger!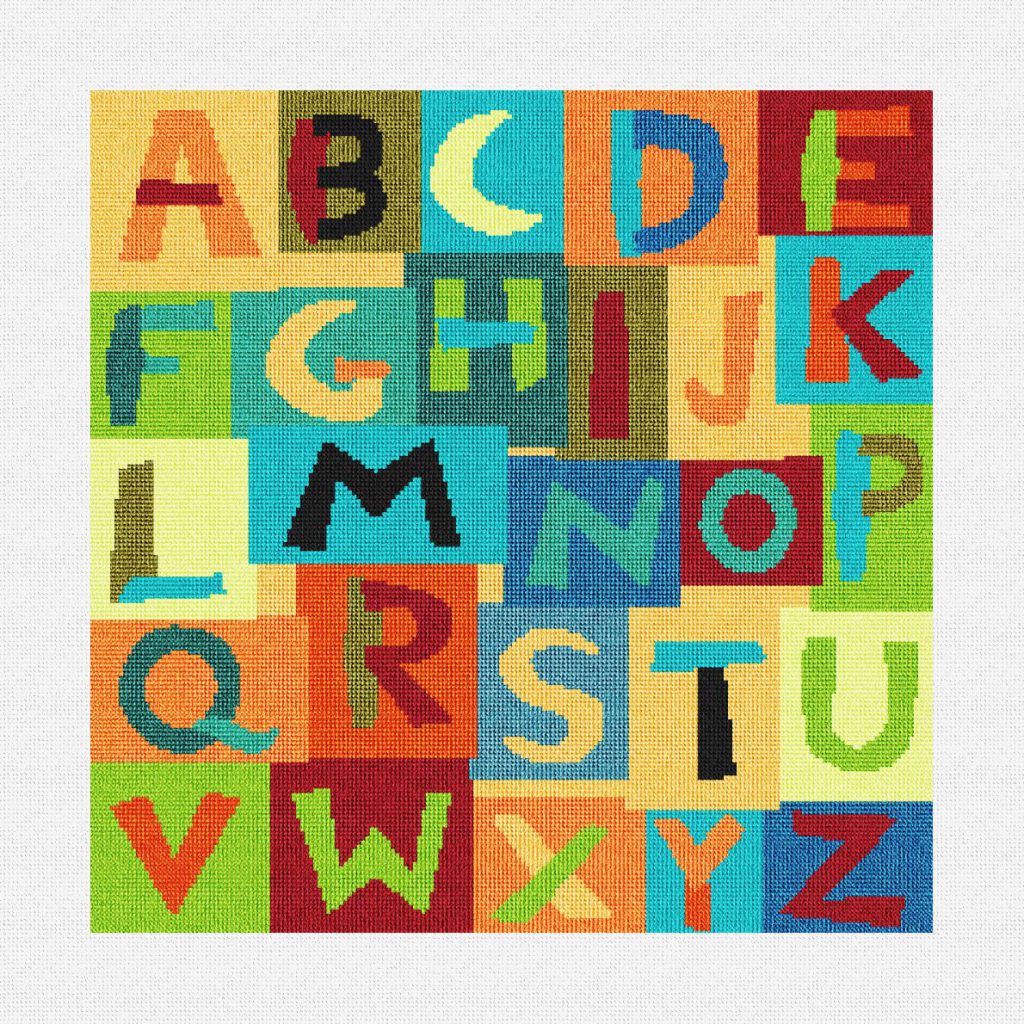 Colorful Alphabet Needlepoint Pillow Kit
A colorful alphabet design to brighten up a child's room and help them love their letters!
We are here to help with all of your needlepoint needs,
and happy to answer any questions that you may have at:
info@neeedlepaint.com
Everyone loves to see their favorite letter or name stitched in needlepoint!