It has definitely been a challenging year, with far too many adjustments that we've all had to make in our day to day routines. As we try to find comfort in a new norm, look on the bright side — we've all had a little more time for our needlepoint projects! 
While wearing a face mask has been one of the prominent changes we've had to make, NeedlePaint has turned this inconvenience into needlepoint inspiration. The results: a collection of new holiday designs with a light hearted twist on a traditional holiday theme. We think stitching these holiday canvases might just put a smile on your face.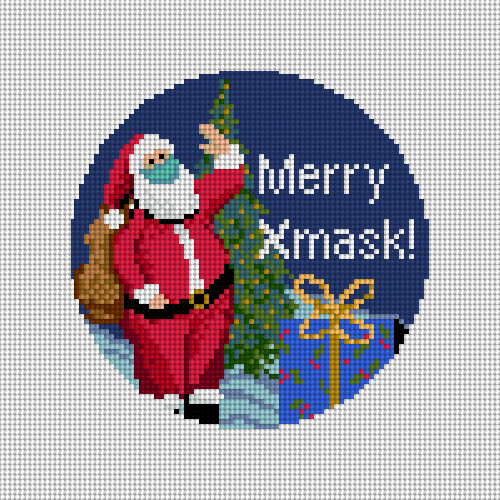 Merry X Mask Needlepoint Ornament Canvas

He performs his job with ease, and all though we give Santa all of the credit . . . .
we know it's a team effort! The reindeer are also refining their safety precautions.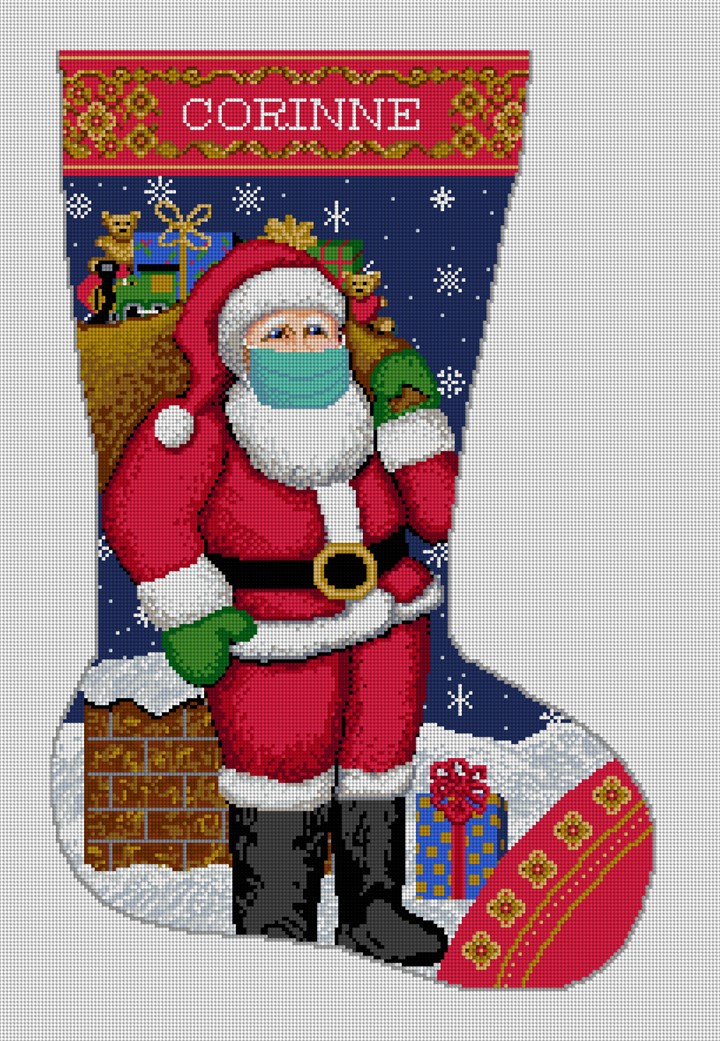 Merry X Mask Needlepoint Stocking Canvas
Santa is not immune to the many changes that we've encountered;
and he has assured us, he will be extra safe when delivering your packages this year!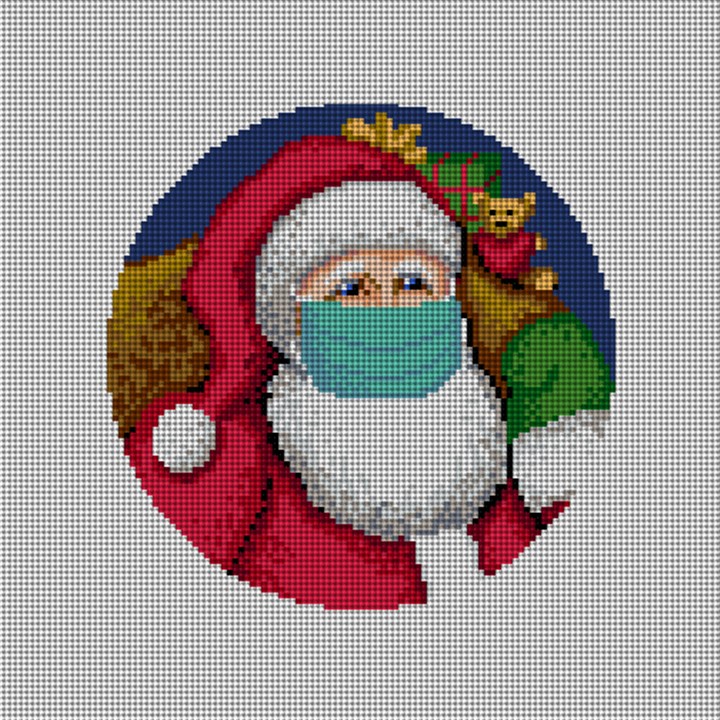 Santa's X Mask Needlepoint Ornament Canvas
Some things never change . . . with those bright twinkling eyes; 
we know there is a big smile and bright rosy cheeks underneath that face mask!
Carve out a little time to slow down, regroup, recharge, take comfort in your family and friends, and do a little needlepointing!
Remember we are here to help you with all of your needlepoint needs! Whether it be providing you with a canvas to stitch, a finished product or to complete your stitch canvas with our stocking or ornament finishing service, please let us know how we can be of help at: info@needlepaint.com
The spirit of the holiday remains . . . . happy stitching!