One of our March Posts was Seth's ring bearers pillow. I was out of town and he was going to take on the needlepointing himself. Well, running Needlepaint and wedding plans got the better of him and I returned in time to get it done.
I stitched most of the needlepoint canvas with the continental stitch, and added a braided stitch to make the knot stand out and a tied stitch for the inner light blue boarder. It was fun!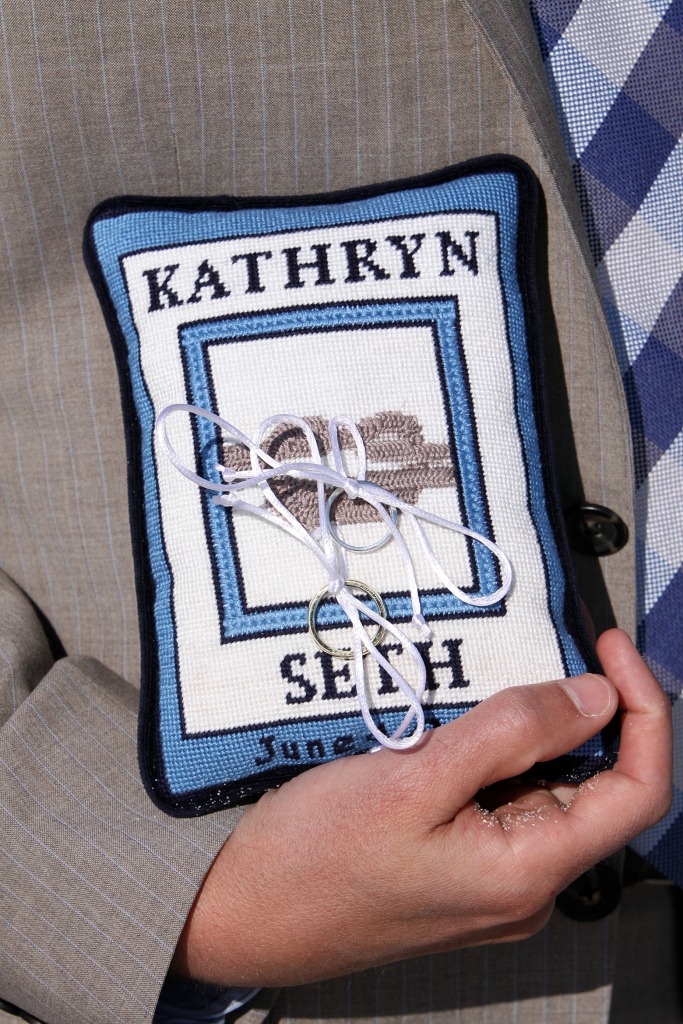 With the stitching completed, I headed to the local fabric store for pillow backing, polyester filling, piping, and ties for the rings. Since the wedding was to be on the beach in Cape Cod. I opted a navy backing and piping. For a more formal indoor wedding I would probably have picked a white brocade or satin. I also spent a lot of time decided on what to use for the ring ties. I was sorely tempted to get metallic cord, but it was rough and easily unraveled. The this white polyester braid worked wonderfully and looked great. It was easy to untie lest the Best Man find himself entangled in unraveling, scratchy thread.
E-how has a good tutorial for how to finish your pillow. OR ADD FINISHING SERVICE………  PLEASE CONTACT US ABOUT  OUR CUSTOM NEEDLEPOINT PILLOW PRICES.