Even with the best of intentions, holiday shopping can get out of control. The main culprit — lack of time. We've found that most people do not plan their holiday gifts 2-3 months in advance. 
Let NeedlePaint simplify your gift list! We can create a digital gift card preview of a finished NeedlePaint product, that you would like to gift. These can be printed out and put into a Christmas card with a note to your recipient saying that their custom needlepoint belt, wallet, flask, card wallet, pillow or key fob is being stitched and will be ready in a few weeks.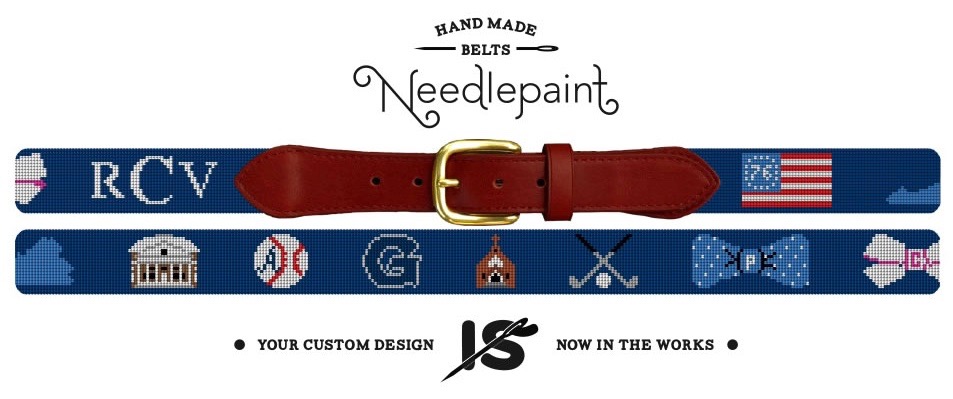 It normally takes us 3-5 business days to create your preview once your order has been placed. We begin stitching your order, once your design has been approved. We can create a digital gift card preview if you approve your order before December 21st. Quick and easy to print on your home computer, wrap it up, and put it under the tree or in a stocking.
"Stitch your own" Needlepoint canvases are still available for orders placed before December 7th with regular shipping (shipped on December 11th) and orders placed before December 14 available with rush shipping (shipped December 18th). 
We can even create a digital gift certificate in any dollar amount
for those who like to stitch their own canvas.

Let us know how we can help with your gift list at: info@needlepaint.com. 
Check that off of your list!