If you haven't already heard, we're hosting a custom needlepoint belt giveaway with our long-time friend Carly of "The College Prepster" blog!
Carly Heitlinger is a preppy blogger who grew up in Florida, began blogging while studying at Georgetown, and now lives in New York City where she continues to find inspiration for her style. Her blog is full of great tips on what to wear, what to see, and what to do!
We recently collaborated with Carly on a custom belt showcasing the landmark sights of South Tampa for her father. Together with Carly, we brought her father's favorite places to life: from the country club where he golfs, to the University of Tampa, to the high school campus that he and Carly both attended, the essence of each building is captured on the belt.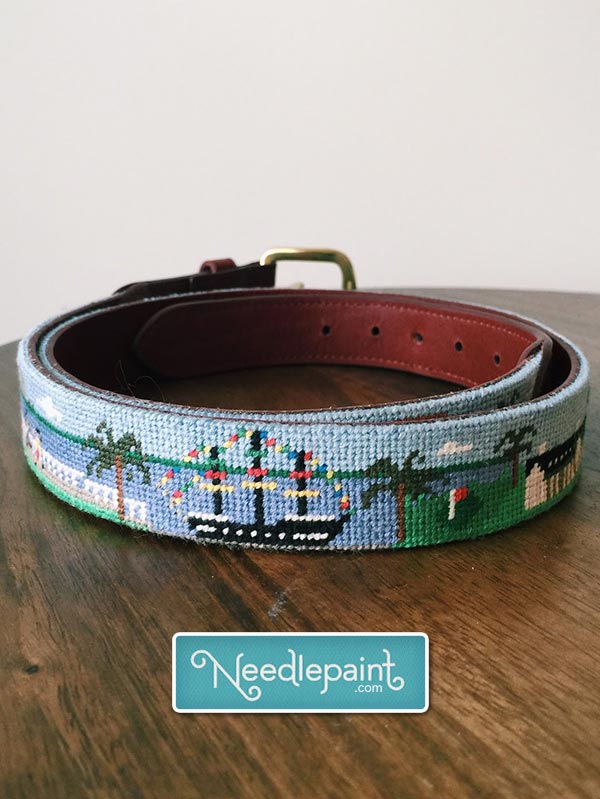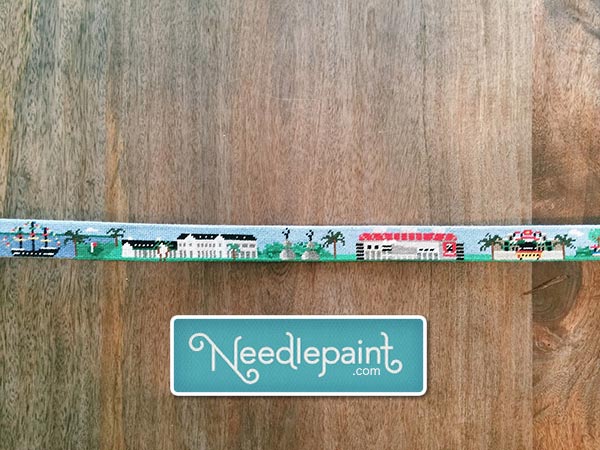 Carly says she is "obsessed" with the way that the belt came out and said that her "dad's been wearing it a lot, and all his golf buddies are jealous." We're excited to hear that they both are enjoying it as much as we enjoyed making it!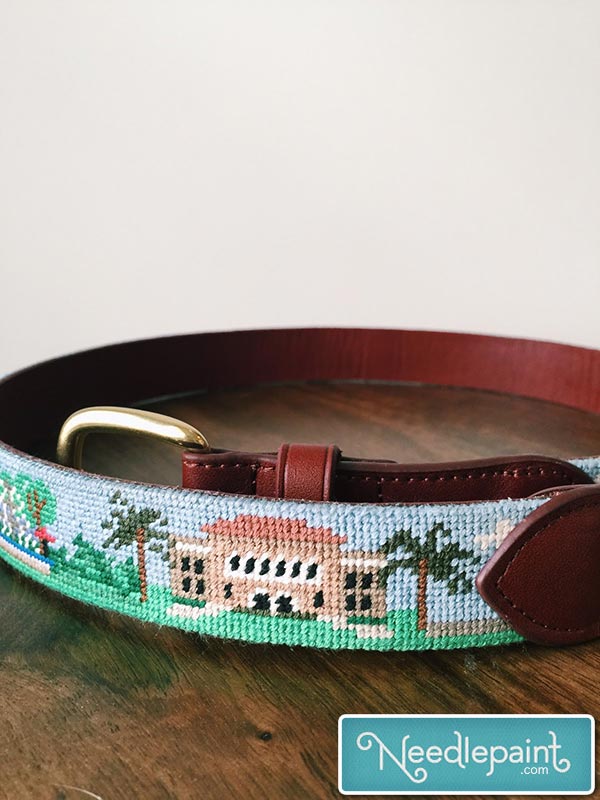 Together with The College Prepster, we're giving you the opportunity to win your very own custom Needlepaint belt. Simply visit Carly's website here and enter the giveaway for your chance to win your very own custom belt.
Good luck!