I had a chance to work next to June McKnight a few weeks ago and listen in on some interesting needlepoint discussions.  One of the fun things that needlepointers have been doing more of lately is embellishing their needlepoint designs with "Bling".
June is once again trying to help needlepointers by showing them how easy it is to spice up new projects in her new book titled (what else but…)  Bling – Glitz & Glamor for Needlepoint.  You can buy this book from your local needlepoint shop, or online at: BeStitched Needlepoint
This not only shows you how to use beads and drops with stitches, it also tells you where to get them.  Blinging works well on all types of needlepoint kits, including christmas!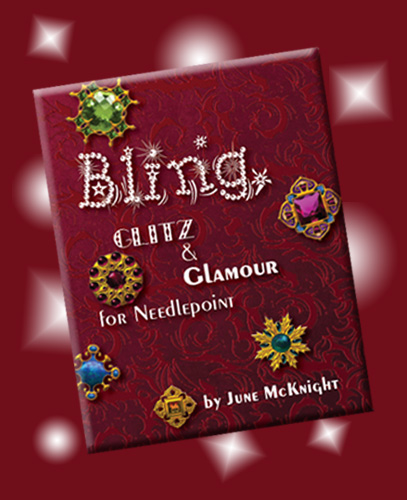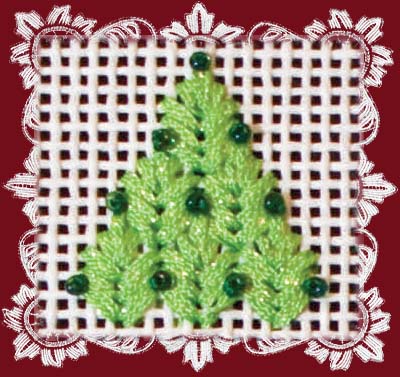 You can see Peggy's bling on her last needlepoint christmas stocking.