With less than a month to do to Christmas, I was getting challenged to finish my goal of 9 personalized needlepoint ornaments. I needed to cut dramatically the time it took to needlepoint the ornaments. Could I do one in 4 hours?
Looking at the needlepoint design choices, I selected the Snowflake Design — not too complex and only 3 colors, but there is a lot of background. If I were to meet my 4-hour goal, I had to come up with something even quicker than the open work I did on Santa in his sleigh .
To the dr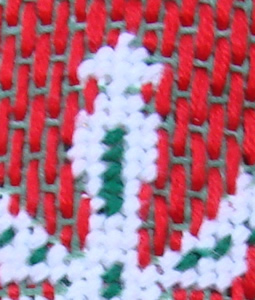 awing board — the custom needlepoint canvas has a rich dark green background so why cover it up? Add red running stitches in alternating columns of over 3 rows and under one. It looked great and added a new dimensions to the otherwise plain background.
And, canvas on stretcher, I headed off to my flight from Denver to Boston — 3.5 hours. When I landed in Boston, I had finished all but 2 square inches of the background. It only took me another 15 minutes to finish up when I got time at my destination and then another 20 minutes to sew it onto the green fabric stuff it and tie it up. Success!!!
As you can see, I used the same technique on the blue snowflake ornament with light blue on the dark blue background.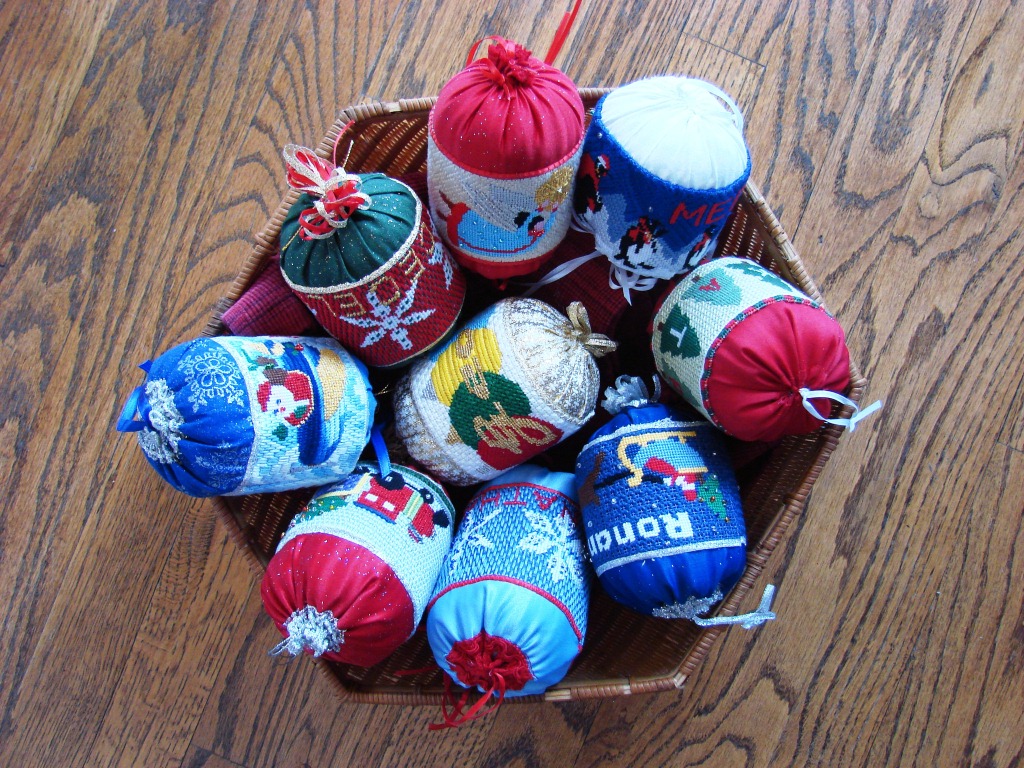 Thanksgiving is not here and I am done with the ornament!!