By: Peggy Bond
We're continuing our 12 days of Christmas Needlepoint Projects!  (See other posts for all 12 projects!)
Day 7, Seven Swans a-Swimming
The swan is the last of the birds. The only fancy feathering here is on the wings.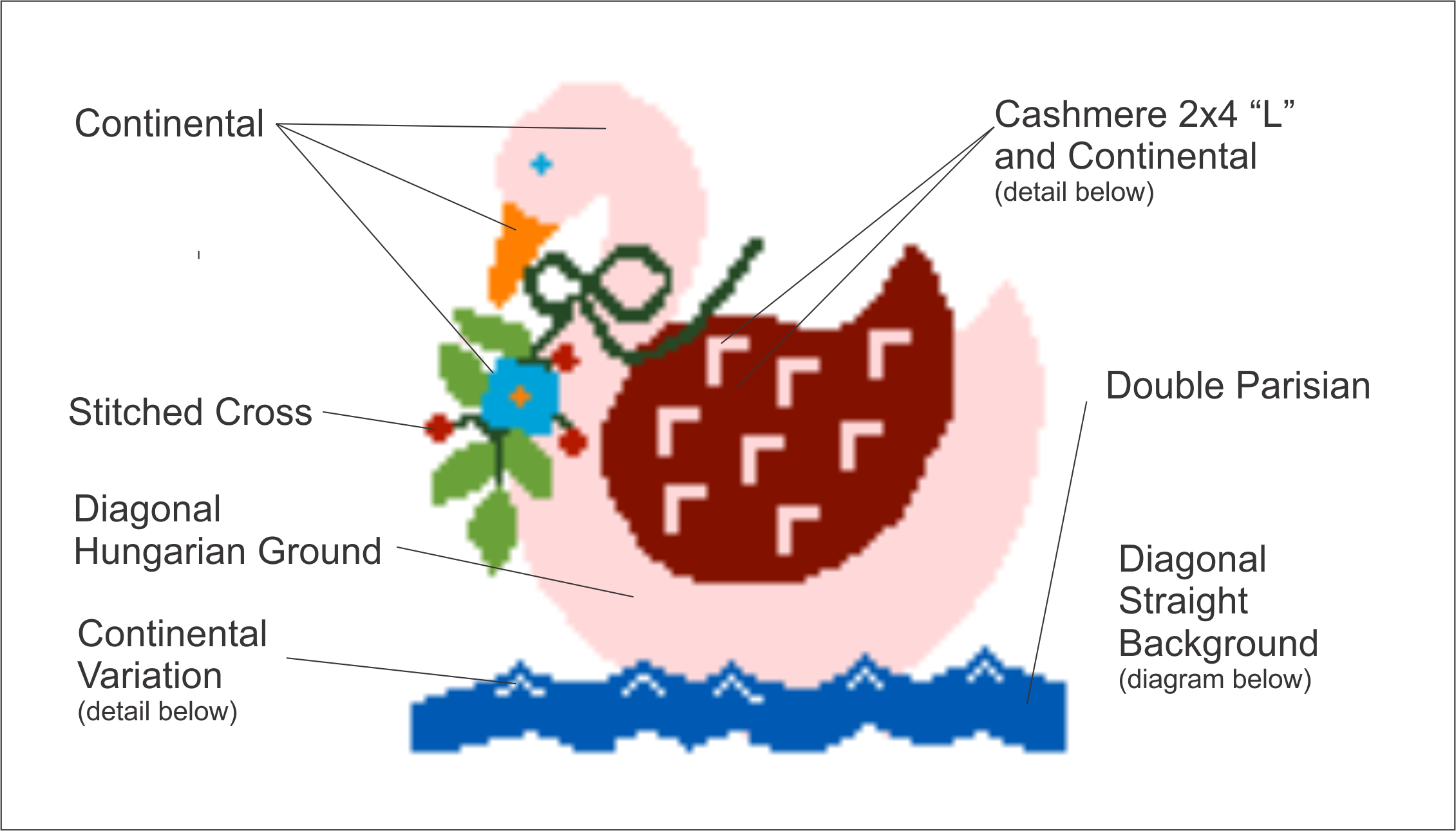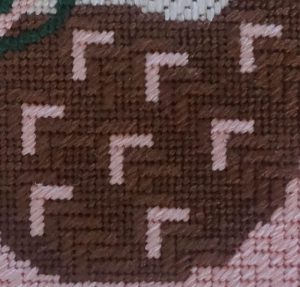 The pink "L"s in the wing are done with two Cashmere 2×4 stitches – one worked horizontally and the other vertically. The "L"s are surrounded by brown "L"s where space permits and then the remainder of the wing is done in Continental as shown below.

The main portion of the wave is the Double Parisian with the peaks done with left and right slanting Continental.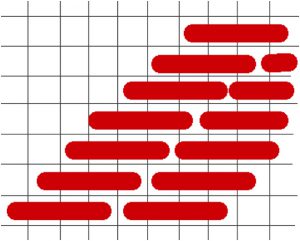 And, the background Slanted Straight stitch is done over three canvas threads working right to left. It is quick and easy.
Day 8, Eight Maids a-Milking
Our Maid is done with her work and is carrying her milk home from a job well done.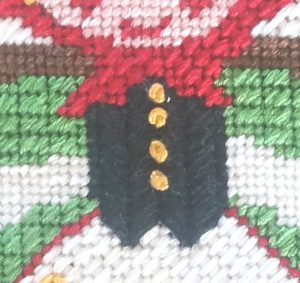 Her vest and pocket of flowers require some explanation.
The center of the vest of worked in Slanted Gobelin 3×3 working left to right and right to left to form the lower points of the vest. The edges are Continental and button French knots.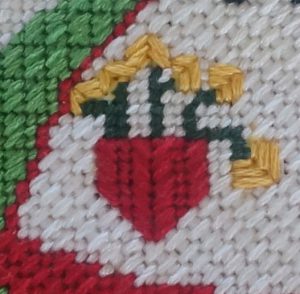 The pocket is done in a manner similar to the heart of the Day 2 and the flowers are a satin stitch.
The Milanese stitch, like the Medieval Mosaic stitch, is quick and easy to do after getting it established.
Now on to Dancing Ladies and Leaping Lads…