Barbara Bergsten Designs has posted a PDF file showing her newest needlepoint stitch guide on her blog.
"This canvas is a great class canvas. The stitches are set up easy to more difficult. The finished needlepoint becomes a great reference for decorative stitches and samples of overdyed threads."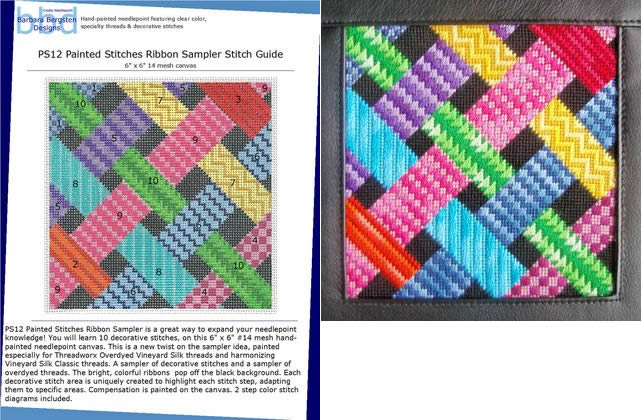 There are a lot more guides on her website: http://www.barbarabergstendesigns.com/stitch_guides.htm
I believe you can purchase her guide kits through needlepoint retail stores, of which she has a list, and many have websites.  But, the FREE PDF file looks great for people who would like to learn new types of stitches.  Check it out!